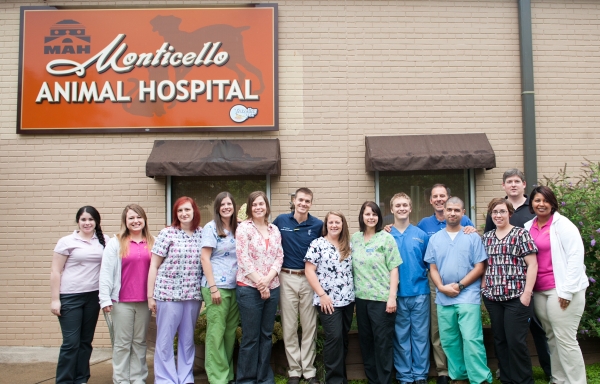 Thank you for visiting Monticello Animal Hospital, in Charlottesville, VA! We are a full-service veterinary hospital, offering comprehensive medical and surgical services with a friendly, caring, and compassionate staff. We are here to serve you and your pets in any way we can. Please browse through our website to get a better feel of who we are, or feel free to stop by the Monticello Animal Hospital for a tour and meet our staff and doctors. We look forward to meeting you and your pets in person. We are here for you!
Present this coupon on your first visit and receive $10 off!
---
---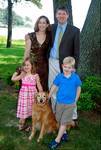 Welcome Dr. DiCarlo! We are pleased to announce that Dr. Brad DiCarlo is joining our practice on a part-time basis. He will be here on Fridays and every 3rd Saturday. Dr. Kim Bohne is reducing her hours in order to spend more time with her family at home. She will still be working on Mondays, Tuesdays, and some Saturdays, but she will no longer be working on Fridays.

Dr. Andersen is here every day except Tuesdays and Dr. Rose is here every day except Mondays and Saturdays.
---
Visit msnbc.com for breaking news, world news, and news about the economy
Dr. Andersen and Monticello Animal Hospital were on the national NBC Nightly News show with Lester Holt!
---
Also, click here to see the NBC29 story on pet loss, featuring Dr. Andersen and his dog Kaya
WHATS NEW?
---
---
---
---
Did you know that Lyme disease is the fastest spreading infectious disease in the U.S.? Click here for information about Lyme disease in dogs including testing, prevention, and vaccination
---
---
Frontline TRITAK Special! All sizes!
Buy 6 tubes, get 1 free!
Buy 12, get 2 free!
---
Kaya's Story - A blog of Dr. Andersen's dog Kaya and her battle with cancer.